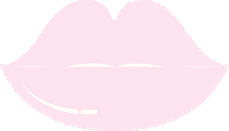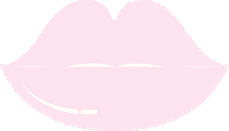 mobileholidaypinkroom.png
MATTE & DEMI MATTE LIP COLOUR
Your boudoir will be complete with Creme de Paris Lip Colour.

Our supreme lip colour combines the convenience

of a lip liner and a lipstick in a chic retractable stylo. Our long wearing formula is enriched with Shea Butter

, Coconut Butter and Vitamin E for hydration and a creamy texture.

Creme de Paris is perfect for lining, all over lip colour or to be used with other lip products.
Demi Matte
(Satin Matte Finish)
SHOP our colours...
Matte
(True Matte Finish)
Creme de Paris is a lipstick and a lipliner in a chic retractable stylo.
Our supreme colour is enriched with powerhouse emolients- Shea Butter, Coconut Butter & Vitamin E for ultra hydration. Lucie + pompette products are Vegan, Cruelty-free and Paraben-free. View a detailed list of Ingredients
We combine the convenience of a lip pencil with the application of a lipstick in a retractable crayon design. Our pigment-rich lipstick, in 2 gorgeous formulas, provides hydration and a finish that will not dry the lips.

We offer 2 superb formulas:
Matte Formula

- True Matte finish
Demi Matte Formula

- Satin Matte finish with a hint of sheen
RED LIP COLLECTION
OUR RECENT REVIEWS:
I got this in the Lou Lou which is a burgundy matte color. It is a rich color and a bit on the bold side for me (I wear mostly nudes), but I love it for those days I want to add a pop of color. The lip liner/lipstick is retractable and has a nice stylish case with the tour d'eiffel. I have worn this a few times now and it does last an 8 hours easily. Even though it is a soft matte finish, it doesn't go on all sticky and clumpy like most matte lipcolor. That is what I probably like the most. The lipstick has shea and coco butters and vit E, so it does keep my lips moisturized quite well. This lip liner/lipstick is certainly a must have in my purse!
NAME
Janey M.
RATING
4.5 Love it
RECOMMEND
YES! Color that stays
See review here:
https://www.instagram.com/p/BRTjOspB8Lb/
I myself normaly only wear eyeliner, eye shadow & blucsh (sometimes). But this was Super Soft, simple to use (as its like a twist type pencil), Has a wonderful berry scent. As does not come off easly through out the night. I love the Design on the box and pencil itself (reminds me of paris). Highly recommend for those that want something inbetween a lipstick and a gloss.
NAME
Jennifer K.
RATING
4.5 Love it
RECOMMEND
YES! because its not caked on like lipstick and doesen't come off after a few drinks like lip gloss
See review here:
https://www.instagram.com/p/BRY6oWPBIRf/
I am usually not a fan of lipsticks but I am obsessed with creme de paris in the color Lou Lou (burgundy). Pros It feels like theres nothing there. Doesnt transfer Smells like grapes Vegan, Cruelty-free and Paraben-free
NAME
Linsey
RATING
Women
5 I have found my holy grail
RECOMMEND
YES! Not like most of your mattes. Doesnt dry your lips and Vegan, Cruelty-free and Paraben-free
I tried the Lucie + Pompette Creme de Paris in the color Rouge La La (which claimed to be a matte true red, but in my opinion, much more pink/orange than red). It's an creamy formula, and easy to apply. I tried it with and without chapstick and it didn't dry out my lips which is A+. It does transfer because it isn't completely matte, but much less than a regular lipstick.
NAME
Christine
RATING
4 Good
RECOMMEND
YES! Creamy formula that's easy to apply and it doesn't transfer as much as other creamy lipsticks
See review here:
https://www.instagram.com/p/BRjjJ7xFnRy/
Thanks to @0.8l_usa I'm trying out a new lip product from @lucieandpompette. I've worn it a few times now, so I feel like I have enough to give a decent first impression. The Creme de Paris lipsticks double as lipliners, and come in two finishes: matte and demi-matte; I got to try out the former. This color is Rouge La La - a "matte true red", but on me you see it shows up as a bright poppy red. -Application: goes on very creamy and bright right away, and dries down matte. It's weightless after first applying; I do start to feel it after about an hour, as my lips are on the dry side. It's not unbearable like some liquid lipsticks I've tried, but something to note if you prefer your lip products to be moisturizing. -Wear: it transfers a little bit, and does not stand up to greasy foods at all. I would say it typically wears for ~3 hours, and reapplication is smooth.
NAME
Dina P
RATING
4.5 Love it
RECOMMEND
YES! The color is great, and I really like how this applies
See review here:
NATURAL LIP COLLECTION