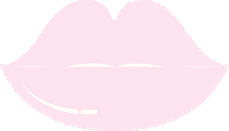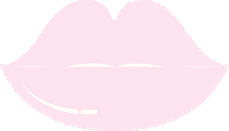 mobileholidaypinkroom.png
Lip Batter is a new way

to create full, voluptuous lips like no other product on the market

Lip Batter is unique 3-in-1 Hybrid...Plumper, Gloss & Balm

We are the longest wearing (non irritating) plumper

A moisture rich balm, infused with Vitamin E, Green Tea & White Tea

A non invasive solution that fills in fine lines to create smoother, fuller looking lips

We plump with non irritating ingredients that stimulates circulaton to boost a more plump and full appearance

Sheer, buildable color, infused with light reflection creates added dimension

Vegan, paraben free, cruelty free
pink
Bubbly Lip Batter is a lighter, more luminous version of our best selling lip plumper, Lip Batter.




Our revolutionary non irritating formula, provides




all day hydration, and envelops the lips with a unique filling cushion to create a more voluptuous appearance.




Lip Batter acts like a treatment and plumps without irritation. Our sheer color, infused with light diffusing optics, boosts a more plump and full appearance.



Lip Batter is a new way

to create full, voluptuous lips like no other product on the market

Lip Batter is unique 3-in-1 Hybrid...Plumper, Gloss & Balm

We are the longest wearing (non irritating) plumper

A moisture rich balm, infused with Vitamin E, Green Tea & White Tea

A non invasive solution that fills in fine lines to create smoother, fuller looking lips

We plump with non irritating ingredients that stimulates circulaton to boost a more plump and full appearance

Sheer, buildable color, infused with light reflection creates added dimension

Vegan, paraben free, cruelty free
Lip Batter is the longest wearing, plumping lip gloss and unlike any formula you've ever tried.


Our

3-in-1

is a lip plumper, gloss and balm, which instantly creates the look of voluptuous, youthful lips

without irritation

.
Our proprietary formula envelops the lips with a unique cushion that plumps the lips instantly, smooths the appearance, fills fine lines, and locks in moisture to hydrate all day. Lip Batters flexible applicator hugs every curve of the lips, providing a flawless, precise application. Sheer tints of each color are infused with subtle, light-reflecting micro-pigments to add to the illusion of fuller lips. A delicate tingle stimulates circulation to the lips for natural plumping effects.
An anti- aging cocktail of vitamin E, green tea, and white tea boasts a light vanilla scent inspired by fresh macarons. Lucie + pompette products are Vegan, cruelty-free and paraben-free. View a detailed list of Ingredients
1) Apply plumping balm liberally. 2) Allow 10 seconds for Lip Batter's smoothing cushion to set on the lips. 3) Enjoy smooth, voluptous lips all day! 4) Lip Batter can be layered to create a more pronounced lip line.