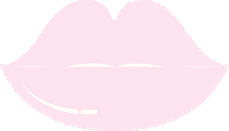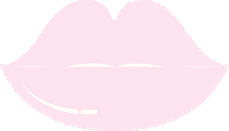 mobileholidaypinkroom.png
More about our Products
Best Vegan Beauty Products
You don't need to be a vegan to avoid harming animals. However, if you are a supporter of the idea that harming animals in the name of beauty is wrong, you are on the right track. Nowadays, it is becoming more and more easier to pick up beauty products that are not tested on animals.
Vegan food is trending and so is vegan, cruelty-free makeup. Vegan makeup includes products that do not contain any animal products, by-products and has not been tested on animals. However, it is not the expensive and high-end brands that are coming up with vegan makeup, you can also get your hands on best vegan beauty products at competitive prices.
http://www.lucieandpompette.com/ have designed vegan, cruelty-free and gluten-free lip balm and lip colors. Lip color goes a long way in making or breaking your entire look. A perfect lip color can help you put your personality across without saying a word. If you are bold, reach out to dramatic Crème De Paris lip color, and if you are looking for softer, sweeter look, the lip batter could be your choice.
The Lip Batter is a good choice for people who don't want to go bold, yet want a tint of color on their lips. Even if you have a flawless skin, a pop of color can always make you feel confident. So why not get your hand on one?
It is not only food that can be vegan, you can go vegan by picking up bold, bright or sheer lip color from Lucie & Pompette.
natural beauty products
Do you know the difference between natural beauty products and organic products? Are you investing your money in the right makeup? Have you ever wonder what ingredients are used to make your favorite lipstick or lip gloss? Well, a majority of us often overlook the ingredient list and how they may be affecting our appearance.
However, the good news is that Lucie & Pompette proud itself in creating vegan and natural beauty products. A majority of our products are a cocktail of some of the best ingredients such as safflower oil, Shea butter, Vitamin E, white tea extracts, Camellia Oleifera Leaf Extract, and more.
At Lucie & Pompette, we create vegan, gluten-free and cruelty-free natural beauty products, which will enhance your beauty. You can take your pick from our wide range of lipsticks, lip balms, and lip gloss. Our most popular product - Lip Batter help you achieve soft, voluptuous lips with a slightly tinted lip color. It is unlike any other product available in the market as the formulation hydrates the lips, keep them supple and soft. Moreover, the sheer lip color is infused with light diffusing optics that boasts of a more plump and full appearance.
Whether you prefer slightly tinted lips or a bold pout, you can easily get your hands on the best products here. Discover the best natural beauty products with us. Visit http://www.lucieandpompette.com.
Cruelty-free cosmetics
Have you always picked up a cruelty-free product over high-end brands? Are you against testing of cosmetic products on animals. Well, we are too up in the game with you. Lucie & Pompette is a well known cosmetic brand that encourages vegan, cruelty-free and gluten-free cosmetic products.
Our wide range of cruelty-free cosmetics include lip colors, lip balms, and lip gloss. Our vegan cosmetics are loaded with high performing antioxidants, essential oils, and naturally occurring vitamins to help you achieve their benefits.
We have Lip Batters, Champagne lip balm, and Crème De Paris. The creamy formula of Crème De Paris feels moisturizing on the lips and come with a soft shine. Our lip colors are highly pigmented and offer an opaque coverage with a single swipe.
The Crème De Paris come in a retractable packaging and combines the convenience of a lipstick and a lip liner. This long-wearing formula comes with the goodness of Shea butter, coconut butter, Vitamin E and a creamy texture that just glides on the lips without tucking or stretching.
Our collection of Crème De Paris comes in six unique colors, out of which three have semi-matte finish:
Demi Matte Rose

Demi Matte Poppy

Demi Matte Natural
and the rest three have a true matte finish:
Matte Orange Red

Matte Burgundy

Matte True Red
So now is the right time to upgrade your cosmetics. Shun the ugly side of the cosmetic industry and embrace cruelty-free products. Choose Lucie & Pompette.
Cruelty-free products
In today's world, we want to get our hands on everything we can lay our eyes on. This stands true in the makeup industry as well. With a large number of brands coming up with new and improved products, you will definitely love to shop more and more makeup. But wait, have you ever checked the list of ingredients?
While some big brands test their products on animals or use animal byproducts, we at Lucie & Pompette make sure no animal is harmed during the production of our cosmetics. We are proud to introduce vegan, cruelty-free products that will change the way you look at your makeup.
We strive to create lip products that you will use on an everyday basis. The Crème De Paris comes with the creamiest formula that leaves your lips moisturized. The stain sinks into the lips without any tackiness and stays put for the whole day. The opacity of the lipstick will win your heart.
The intense formula of our Lip Batter will make it easy for you to achieve soft, plumper lips in a jiffy. It is the longest wearing non-irritant lip plumper which comes infused with the goodness of Vitamin E, White tea, and Green tea. Lip Batter have been designed after years of research. It is a noninvasive solution that fills in the lines to create fuller, softer and wrinkle-free lips.
We do not believe in harming animals and thus are proud to produce vegan, gluten-free and cruelty-free products. Are you ready to take the plunge? Try our lip products and be a supporter of cruelty-free cosmetics.